You come up with the idea, we create it for you!
One of the keystones of our activities is graphical design and press preparation. Dazzle your clients with your new appearance. We will design your corporate image; we will dress up your company and products so that you can present yourself with a uniform look proudly at fairs, exhibitions, before your partners, clients or costumers. A well designed corporate image will reflect organization, confidence and reliability and will help you build your brand on the long run, and your products and services will be a lot more salable.
We will prepare your high-end quality publications, as desired, in electronic format as well. In addition to the printed version, they can be optimized for web publication, and then you can share it with your partners as downloadable material via your website or send it in e-mail.
Take advantage of the benefits of information technology, it will save you not only time and money, but you can set an example of eco-environmental awareness with your behavior. You can send your virtual brochure to your clients living further away or abroad with just a few clicks.
What kind of tasks can you entrust us with?
Practically, you can count on us in every graphical implementation which is related to any printed or electronic graphical tasks.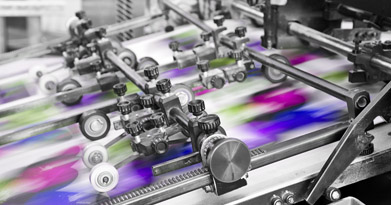 your company or product needs a new logo or image,
you need new internal forms for your work,
you want to impress your clients with high quality design brochures or publications,
you do not yet have a catalog, but it would be essential for sales to have one,
you want to promote your services with fanfolds or fliers,
you need an elegant dossier for keeping your quotes
you need larger size advertisements for your business on a billboard or rollup,
you are getting ready for an exhibition or fair and your stand has not been designed or need a popup wall,
you want to dress your products in a new box or packaging,
you want to make a book and want to have it made up and prepared for printing,
you need to graphically edit a magazine,
you regularly advertise in newspapers and want your ads to appear based on your uniform image and in high quality,
you need a drinks or food menu,
you would want to give a new look to your website,
you want an ergonomic user interface (GUI design) for your own software,
you need a new animated or static banner or slideshow,
you'd like modify to photos (reproduction, retouching),
many product photos need to be processed for you web shop,
you can trust that we'll help with any other tasks involving graphical and creative work, and feel free to contact us should you have any such needs.
What does pre-press preparation mean?
Surely, you have often come across this term, but what exactly does that mean? If you already have a new design or visual design, the creatives still need to be prepared for printing. Often, someone may design a publication in a commercial program and after sending it to printing, the printing agency sends the document back saying that it has not been prepared properly for them or charges for the costs of reediting. Several factors may influence the quality of the finished material during production; therefore the reproduction of a corrupted material can be very costly.
If you are thinking of designing a publication done with offset printing, it is a good idea to be aware of some ground rules right at the outset.
Is Microsoft Office suite (Word, Publisher etc.) suitable for layout design?
The publications prepared with these programs are never press-ready. They are adequate for digital printing, but not for offset press use. While the Office applications are provided with many automatic features and are perfect for visual design, it should be understood why it is not possible to create press-ready pdfs with these programs. Basically, in the printing industry, the CMYK or Pantone color system is used, in contrast, the Office programs support the RGB color system, as they have been invented for a completely different job. Of course, it is possible to design the format, color scheme and content in these programs; however, the printing agency will still reject it anyways or charge for cost of re-editing. At first glance, we cannot see the difference on the monitor, however, during the color separation, due to the so called color conversion, unfortunately completely different colors will appear on paper than on a monitor.
For the layperson this may seem like an entirely simple profession, however, it does have many pitfalls, which can greatly affect the quality of the final product. Many people fall into the trap, thinking that if anyone can edit Word, for example, how much money they can save in fees when they prepare their own publication. Unfortunately, this is not so, in such cases they usually completely need to be re-editing the document, if you want to get print-ready documents. In order for someone to be able to prepare the print production of that document, not only must they possess an appropriate level of graphical expertise, but also need to be familiar with the physical capabilities and limitations of printing production and must have adequate experience in printing.
Prepress suitable programs: Adobe Illustrator, InDesign, CorelDraw, QuarkXPress, etc.
If you are unsure, feel free to ask us for advice, as the quality of the end result should not be left to chance. It is not worth experimenting with, because once printing your product has been finished defectively, it can only be corrected by reprinting, which usually cost the same as the entire production itself. We will give you a print-ready pdf with quality guarantee, whether we have received a complete document or only just a draft.