Today, we are surrounded by IT virtually everywhere. The main task of this dynamically developing industry is to make our lives easier and to serve the ordinary people's lives as best as possible. Enormous potential lies in this area, primarily letting us tap into resources and make our lives more comfortable. Who has not heard about the smart solutions, that we did not even dare dream of in the past few decades, and how much more the world can still develop, no one can predict. We arrived to a world where we have a phone or a tablet to manage our affairs from, we can buy, we can talk with our friends and relatives with the help of social media, we can peep inside our home while we are away on a holiday to check if everything is in order, we can control our applications through our phones or we can manage our business at any place or time.
The advent of this new world of technology has significantly changed people's expectations and needs, which dictate that the companies should serve them in a similar way regardless of time and without queuing, providing convenient services for them.
With the help of the Internet it all becomes a reality, where you can always access these services regardless of location and platform independence is provided by Web technology. The great advantage of the Web is that it does not matter what kind of device or operating system we have (desktop, laptop, tablet or mobile phone), since all that is needed is simply a fast enough Internet connection and a browser. With the development of the reaction and response sensitivity of the programs we are free to tailor our Web applications so that the given content which we want to display appears customized to the device (a completely different display is needed on a desktop computer, a tablet or a mobile phone display).
As programming experts our job is to create web sites, web pages, customer portal systems, online business management applications by using these technologies so as to help businesses provide convenient services to customers and consumers and also to create such systems which process the increased volume of data as well as simplify and automate the associated administrative tasks.
You need us, when
you would like to gain more customers,
you want to sell your products online,
you need special programming solutions.
What kind of tasks can you entrust us with?
If you need a new website,
You already have your site, but you want to change or expand it,
you want a proper web shop tailored to your own needs,
you want to see new features in the web shop,
you want to upload to the web shop (Woo commerce) a lot of products, but it takes too much time,
You have a WordPress-based site and need special tasks extensions that will serve your needs,
you need a customer portal, reservation management system, etc. connected to the website where you can manage customers data,
you need special programming solutions,
You need the HTML version of your site created based on a visual outline (.jpg, .tiff or .psd extension files),
You need a new style sheet for your website (CSS3),
you wish to have a database designed for your new system,
and any task for which programming is required.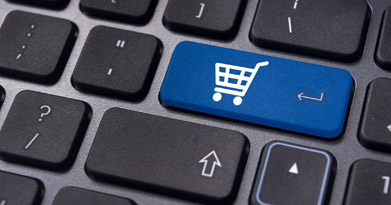 Which technologies do we use?